Choosing the Right Storefront Sign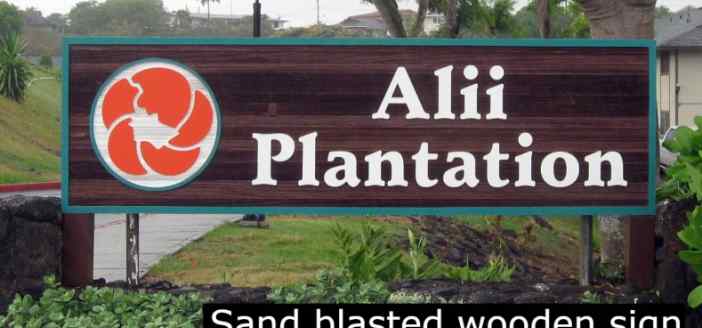 By Brad Tom
A storefront sign is the best way to communicate a clear message to your customers about what type of business you are. The right type of sign will attract the clientele that you want and goes a long way in portraying your business personality. Since Hawaii doesn't allow billboards, the storefront signage may be the largest piece of branding for your business. So putting some thought into what type of sign you hang over your door is crucial because you never get a second chance to make a good first impression.
Logo – crucial item in your sign is your logo. If you have not consulted with a graphic designer to develop your logo, it might be time to do so. A bad logo can decrease the effectiveness of your storefront sign. If nothing else at least use a fresh set of eyes review your logo, preferably one in a different age group.
Know your local zoning regulations put out by the county that governs your business district. City & County of Honolulu sign regulations have requirements related to: square footage, quantity and location of signage. There are also regulations governing special districts like Chinatown and Waikiki. Many shopping centers have their own rules for signage to get a consistent look among tenants.
Budgeting for storefront signs
Signs vary in pricing based on several factors including the material it is made from, complexity and ease of installation. A halo lit channel letter sign will be more expensive than one not illuminated. We have had to bid on a job in Honolulu where the installation costs could prove to be much more than the cost of the sign material. Choosing the material for your sign will depend on a large part in the impression you are attempting to create in the customer's mind.
Wooden signs
Signs on wood can give a rustic or old fashioned appeal to your store. Because they are more susceptible to weather& termites, these may need to be replaced or repaired as they wear. With advances in molding composites, signs can be made with all the charm of wood but have the durability of plastic.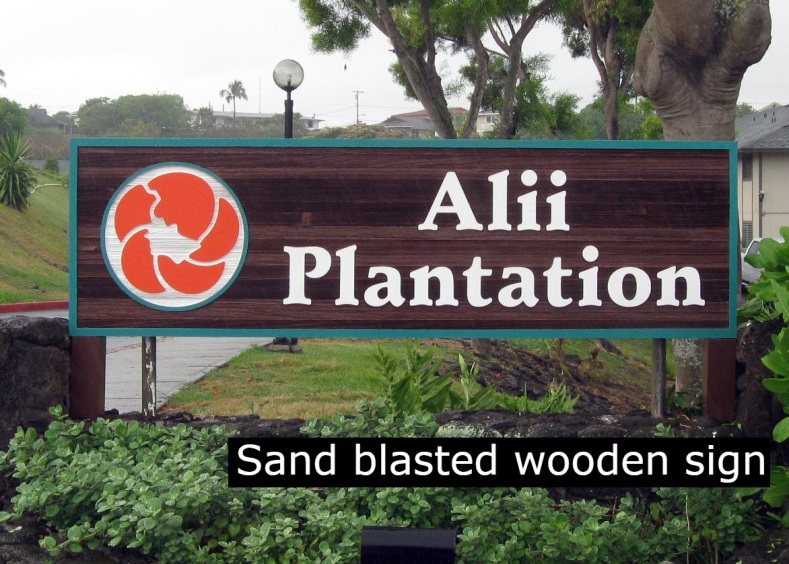 Metal Signs
Metal signs are a trusted and easy to work with medium and we can apply just about any color or design. Most of the graphics are applied from a computer generated design so the sign can be as intricate as you can imagine.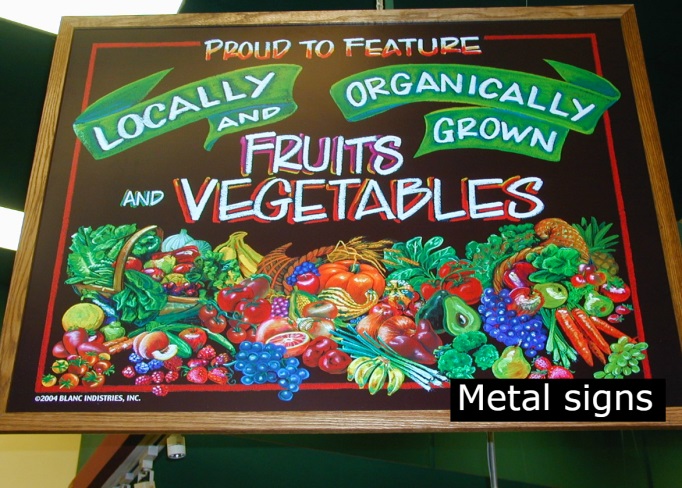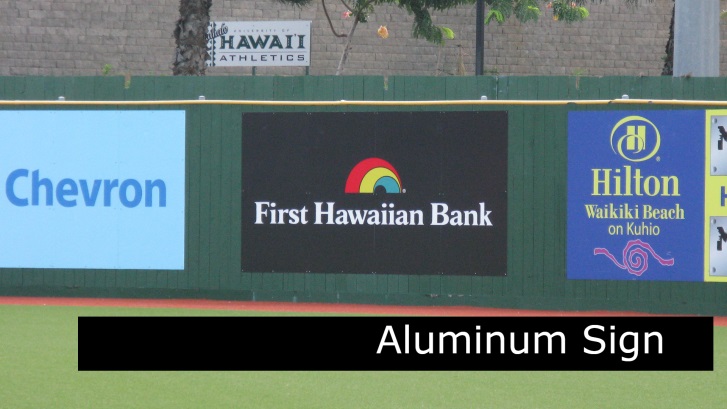 Dimensional Signs
The three dimensional storefront sign creates a personality with depth to your signage that flat signs can't. The raised lettering creates a unique appeal with the shadows it casts both day and night. Adding lighting can bring you better visibility, especially if you are open at night.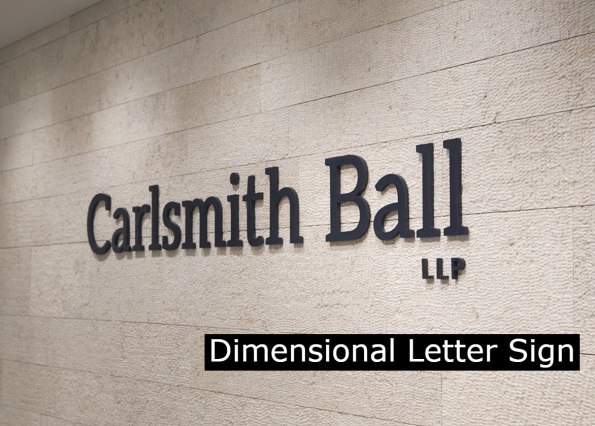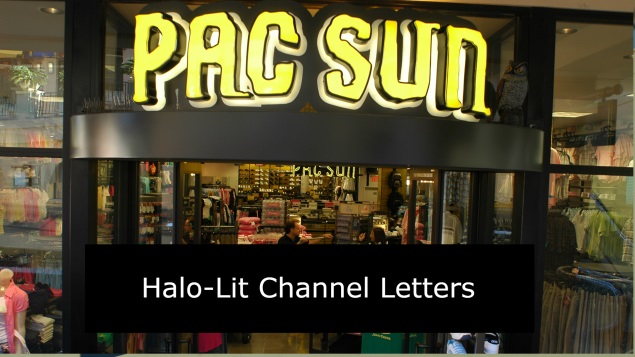 Cabinet signs or light boxes allow for easy application for logos & designs that can be both intricate and eye catching. Computer generated designs allow us to replicate logos and company designs with the correct dimensions and proportions as they were created.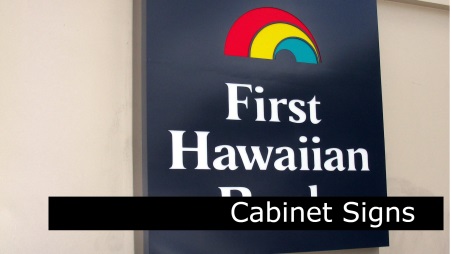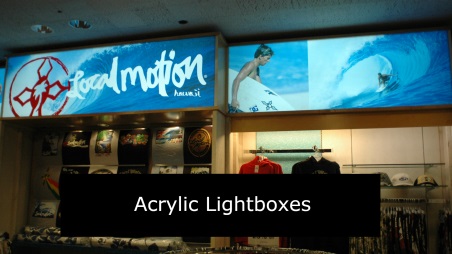 Banners & flags
These can be the easiest to install & remove making it ideal for temporary sales and events. Costs can be very modest and easily stored for owners to reuse when they need to. Temporary banners are not subject to some of the sign laws that a permanent sign needs to adhere to. They have separate rules for temporary signs like, special event signs can't be up for more than 7 days and no more than once per six months.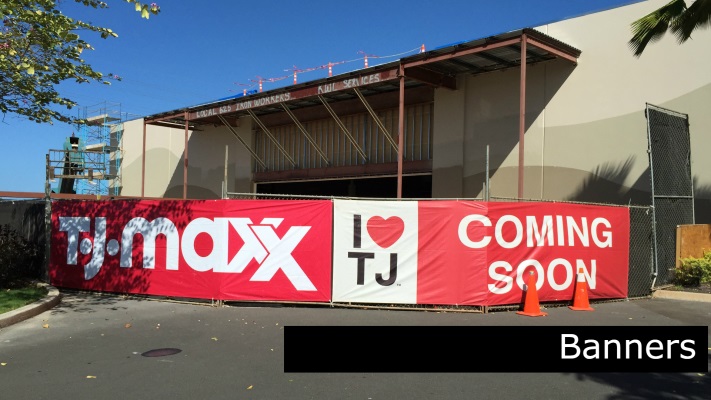 "Neon" Signs
The old "neon"lighted sign is an eye-catching and classic form of advertising and is a great way to get noticed. But shows up best in the dark so may be reserved for those operations that thrive at night. The lighted signs are now created with LEDs fashioned to look like the classic neon sign.
As with most investments, getting help from a professional is always advisable. Our sales people can help navigate the various sign regulations that pertain to you based on your location and type of business. We can recommend the best type of sign to convey the image and personality of your company to your customers. Of course, if you come to us with a clear idea of what you want the sign to look like and print ready artwork, it make the sign making process much faster.