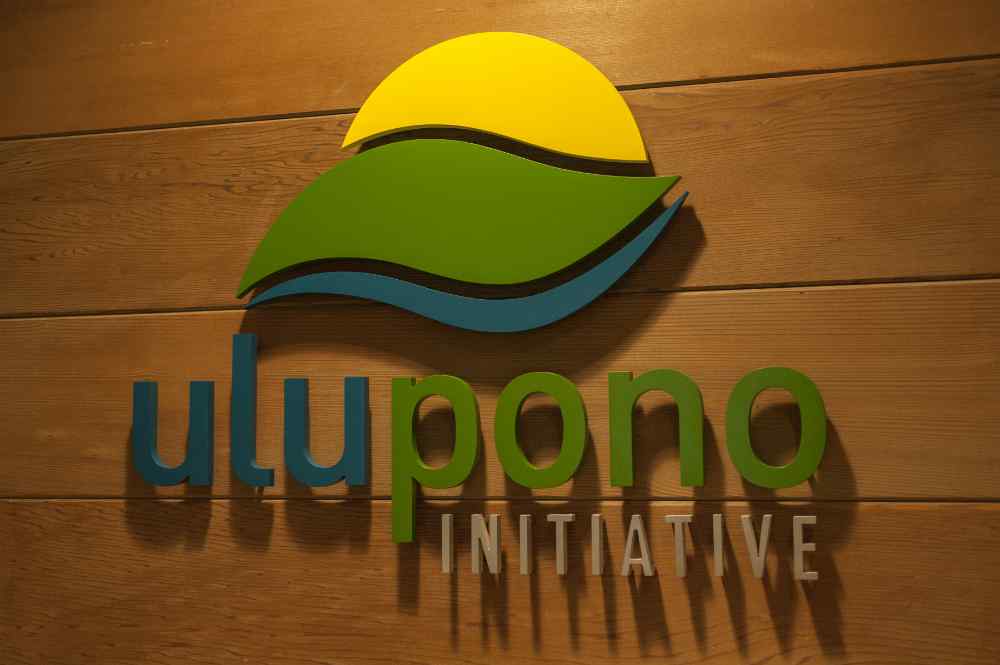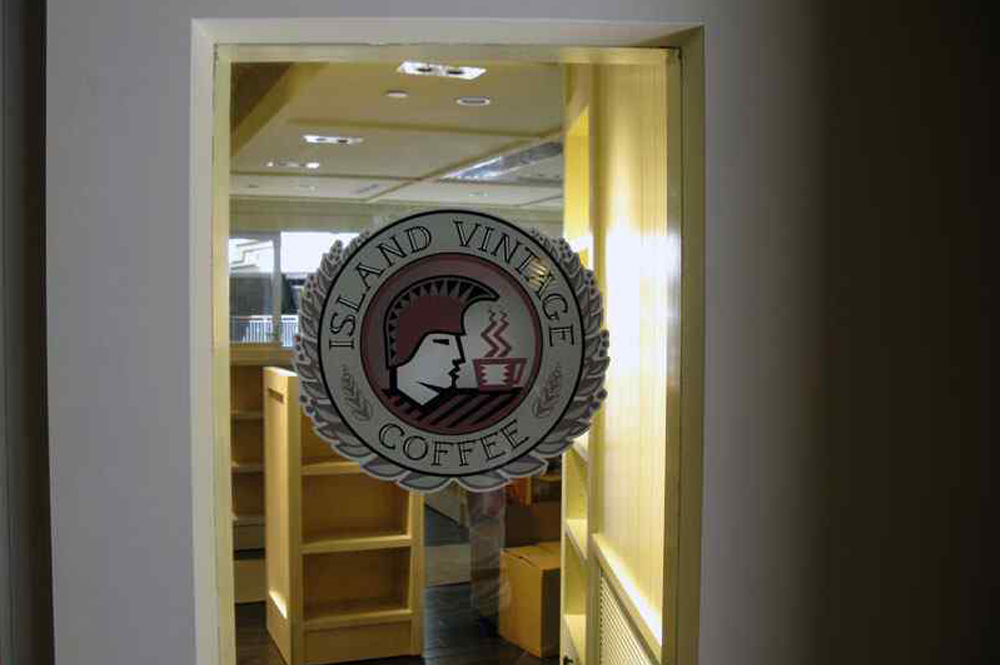 Logos, mission statements, interior signs and company slogans are only a few of the elements that work into a cohesive brand strategy; all of these should be considered in the design of your workplace. Extending your brand into the interior commercial space with interior signage helps your clients, customers and tenants understand a little about whom you are and what makes your company or association unique. We can design an interior sign scheme for your office to make giving directions and explaining who you are easier.
The ADA requirements now mandate certain features and placement of interior signs so contact us for guidance on types of signs that will both meet your branding design and conform to the ADA regulations. We are completely familiar with the Americans with Disabilities Act or ADA signs requirements and will guide you along the planning process.
---
We have custom signs we can create for you to deal with today's coronavirus and COVID-19 new regulations about housekeeping, sanitation and social distancing. We have designed several signs to help comply with the new rules that the governor and mayors of Hawaii have instituted on how to conduct yourself in public. We can create and install signs that will guide customers and staff about the latest issues we face in today's new normal.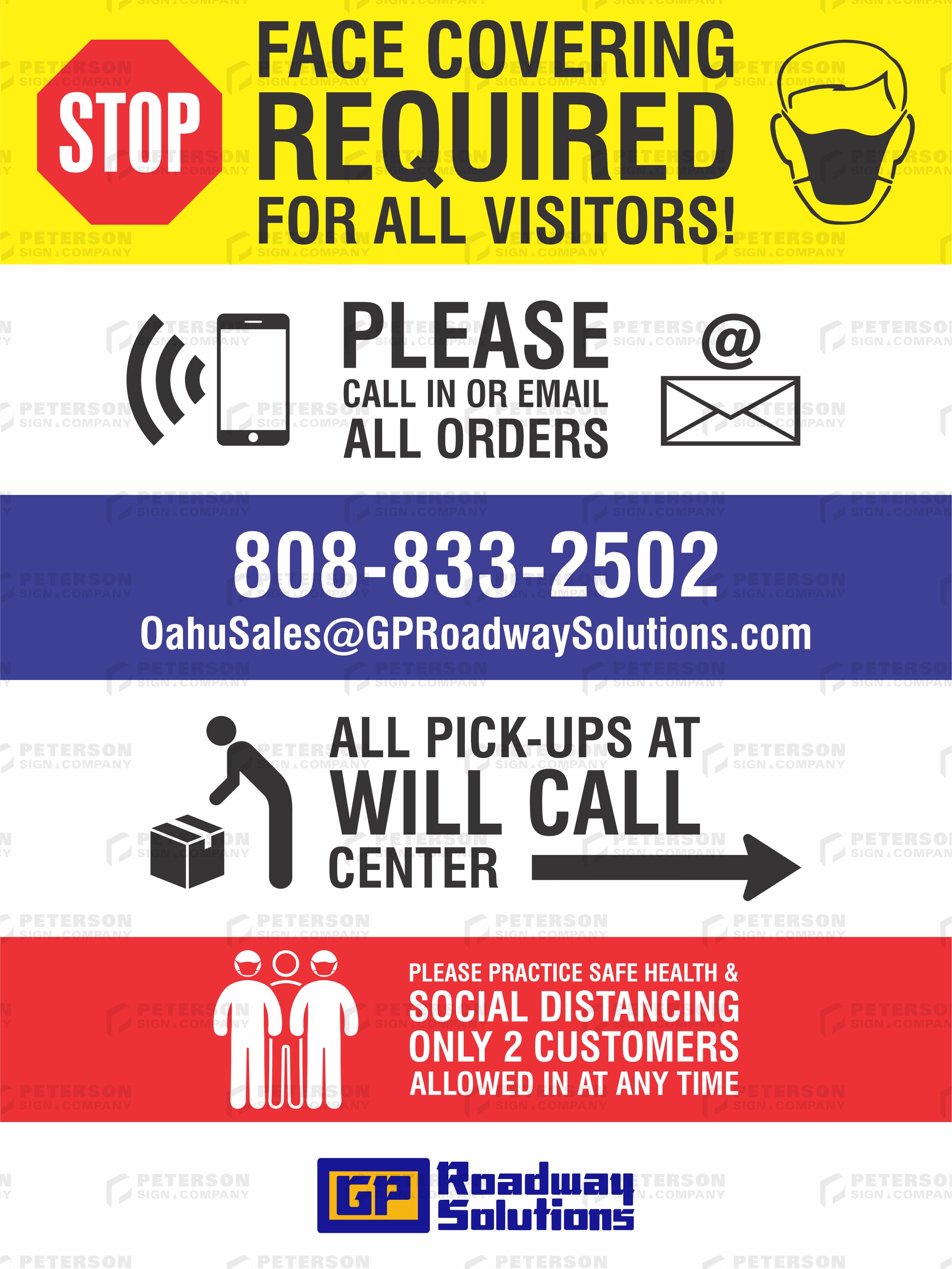 ---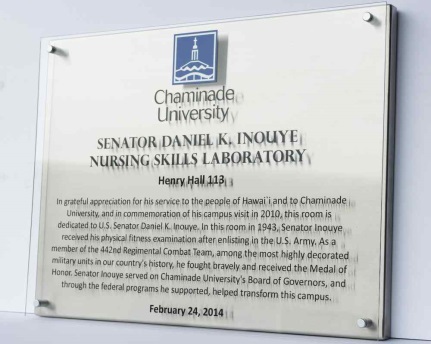 We have done signs with cut metal and acrylic or etched glass to label and commemorate the Chaminade University Senator Inouye Nursing Skills Lab which provides a way give an explanation of the purpose of the room in their Honolulu campus. Cut letter signage for interior use can help with branding of colors and company logo like this CWL sign we did for a law firm in Honolulu. It helps establish the brand by bringing the logo or name of the company from advertisements to the room. By repeating the logo on an interior sign and paring that with color elements within the room, we can reinforce the branding of the company colors.
---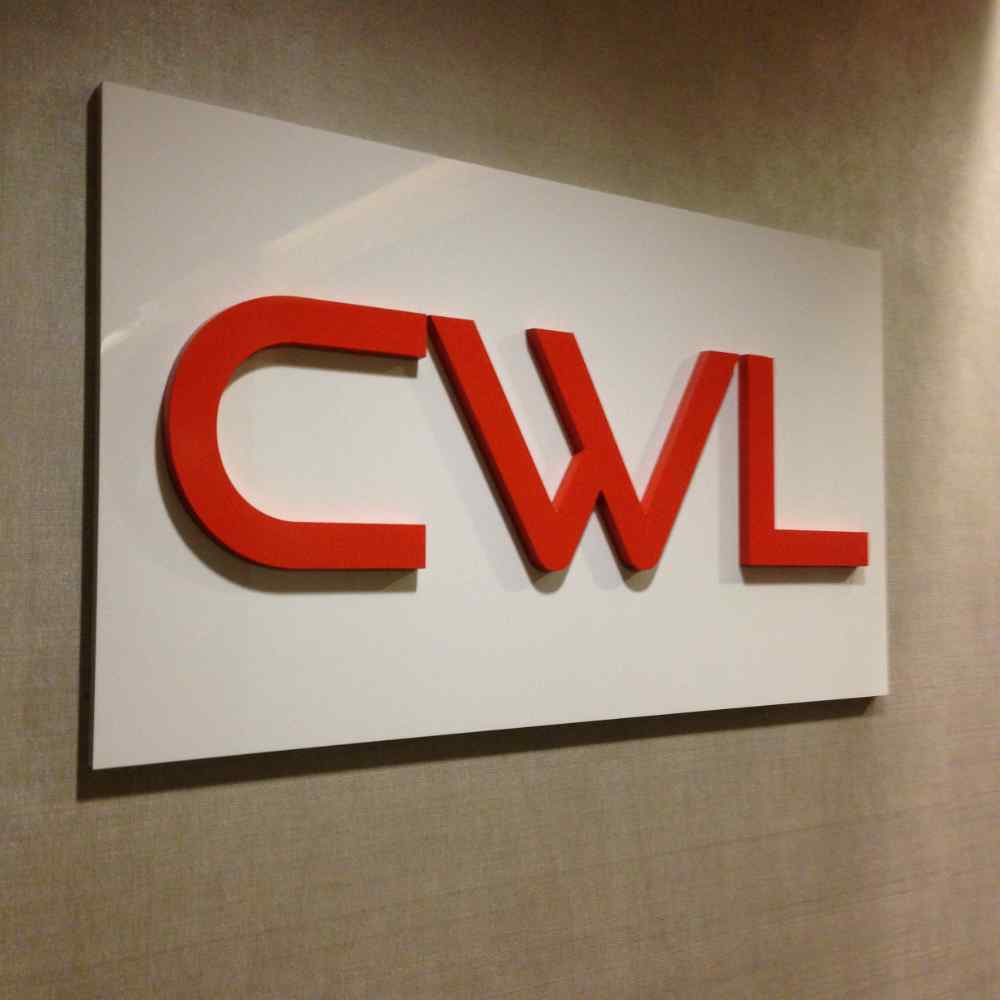 We have created menu boards with acrylic and printed graphics to keep the theme of restaurants like this drive in that used the images and font for a creative and informative interior sign. The owner wanted us to give the image of a personalized interior sign by using the font to replicate a handwritten menu but also inject splashes of color of drawings. The use of the blackboard & chalk design worked well since it was against a window with bright light streaming in. Any other background would have made it more difficult to read the wording with the outside lighting.
---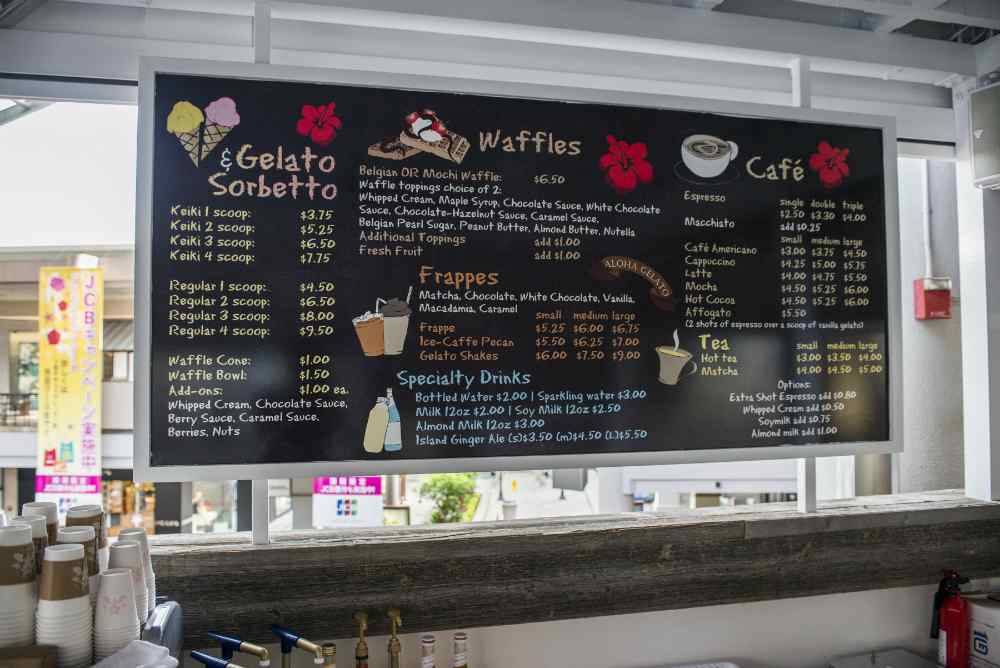 So whether your interior signs need to make a statement about branding or just to provide way finding directions, our professional sales people can help you make a decision on the best material and design of custom interior signsto fit within your budget and help
---