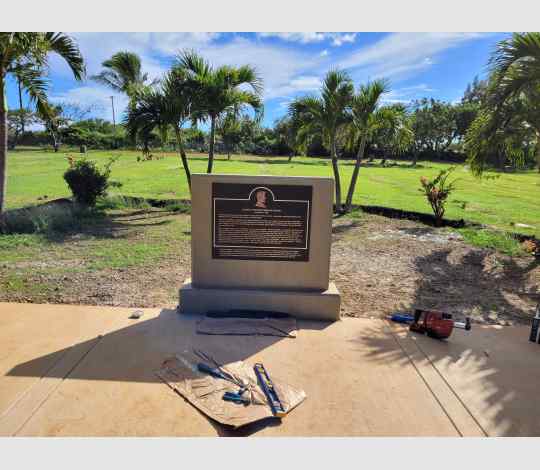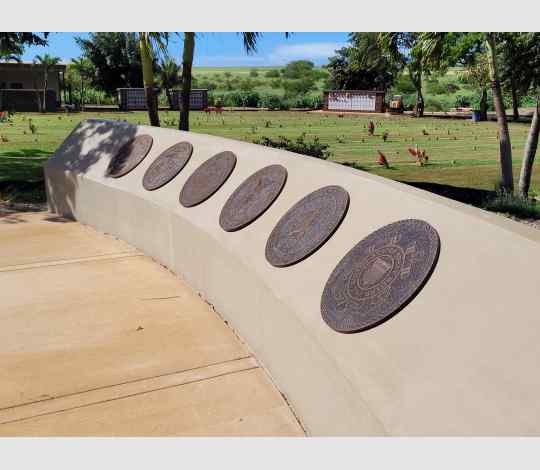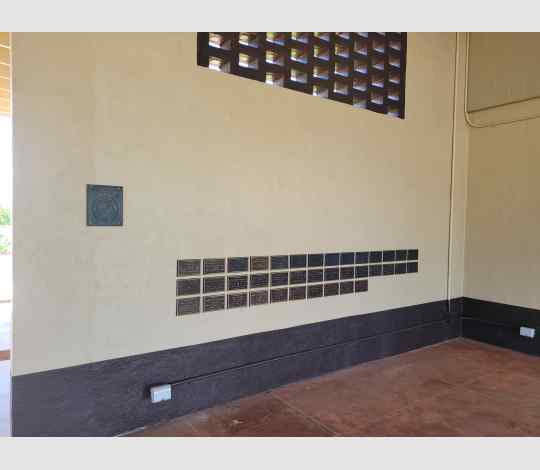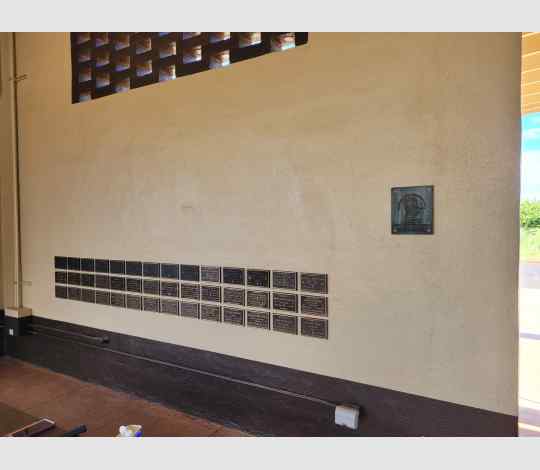 ---
Project Info
Peterson Sign Company & Unistrut Hawaii were able to collaborate in the recent Kauai Veterans Cemetery expansion and improvements job in 2022. The Department of Veterans Affairs (VA) National Cemetery Administration (NCA) gave Hawaii a $5,063,660 grant for the expansion of Kauai Veterans Cemetery. The grant will fund the construction of 215 pre-placed crypts, 407 in-ground cremains gravesites, 640 columbarium niches, a memorial wall, roadways, irrigation, landscaping, and supporting infrastructure on approximately 2.5 acres, enabling the cemetery to provide continued service for approximately 4,534 Veterans and their eligible family members.
We created and installed the following:
Memorial wall with plaques for Military Intelligence & 100th Infantry who served at Pearl Harbor.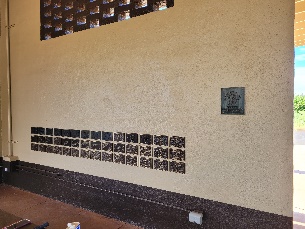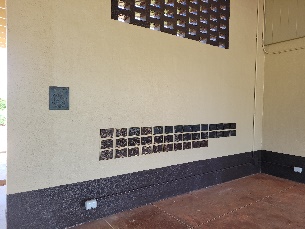 ---
Service seals wall representing all branches of service, Marines, Army, Navy, Air Force, Space Force and Coast Guard.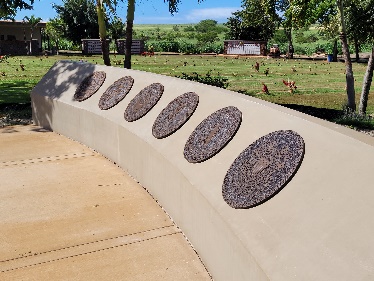 ---
Memorial with President Abraham Lincoln's Gettysburg address plaque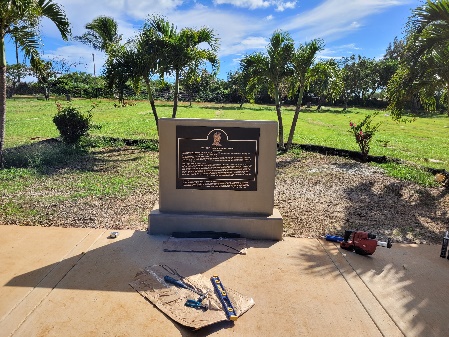 ---