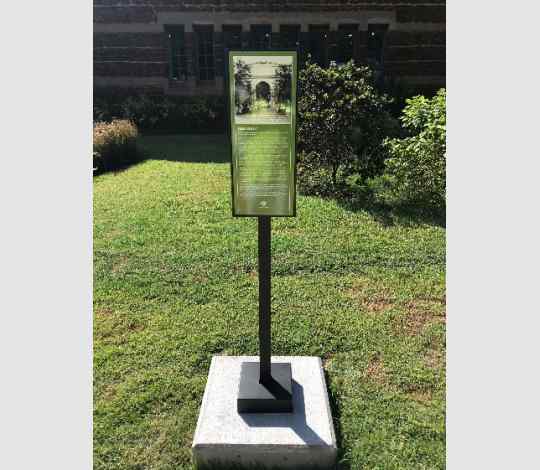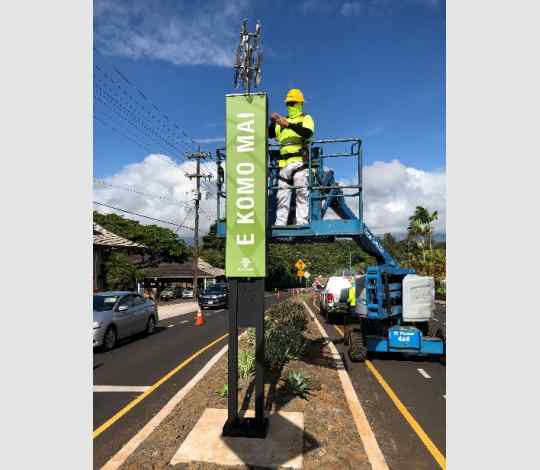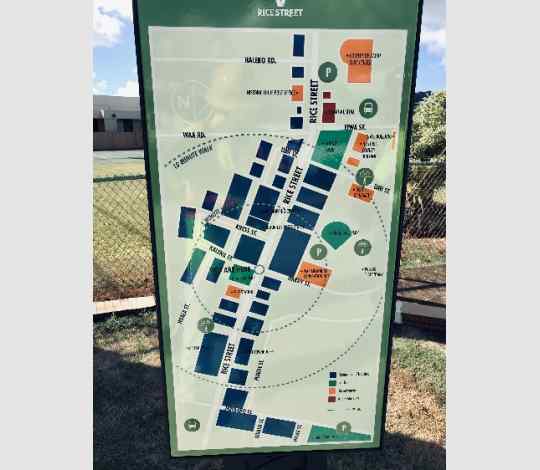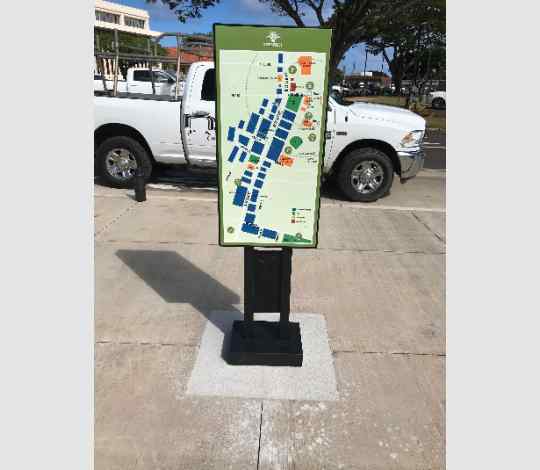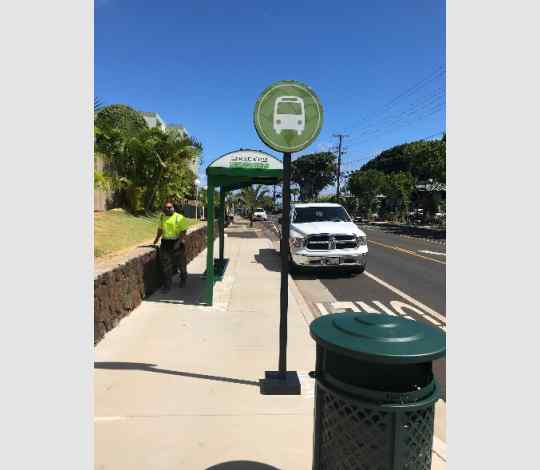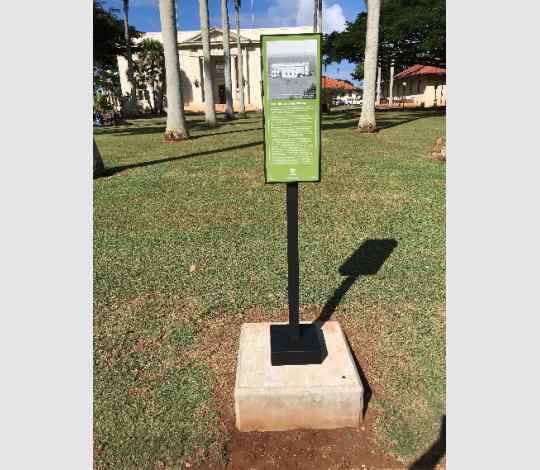 ---
Project Info
We installed some wayfinding signs as part of Kauai's Lihue Town Core Mobility and Revitalization project we did with Kiewit Infrastructure. This project guides the revitalization of Lihue by with historic preservation, building design, and streetscaping. Lihue have improved vehicular, bicycle, and pedestrian circulation with the renovation of sidewalks, and streets.
The signs are made with porcelain enamel fused to steel for an extremely durable platform to apply the glass-based inks used to create the designs. These were then mounted to steel posts designed for the aesthetics as well as durability from traffic of a busy thoroughfare. The signs are a key part to document the significance of several historic buildings and the importance Lihue plays in Kauai's progress. We have installed large signs in the traffic islands with beautiful eye-catching kinetic art sculptures atop them by Artist Amos Robinson. The theme combines signage for bus stops, historic landmark signs and wayfinding maps.
To learn more about exterior signs visit our page or get a quote.
---