With a vehicle wrap, you can create a cost-effective moving billboard! Our high quality, high-resolution vehicle wraps deliver excellent marketing exposure. Our inventory of products can accommodate your needs, whether you are a sole-proprietor looking to market your product with car wrap advertising or a large corporation looking for fleet wrap for every company vehicle. We carry a wide variety of both high-quality truck wrap products and durable bus wrap for any size truck or bus you may have.
---
WHY WE ARE HONOLULU'S CHOICE FOR
COMMERCIAL VEHICLE WRAPS:
WE WILL HELP YOU DESIGN, PRINT AND INSTALL THE DESIGN
Our graphic artists on staff will help you incorporate the company branding elements into a concise advertising message to show your customers.We design your company vehicle's vinyl wrap graphics with the latest software and equipment to ensure we can apply it to vehicles, signs and banners if needed to. We will consult with you on designing the best look to convey the message you want for your company car to give. Peterson Sign Company will help you look at your message when doors, windows other compartments are open to see how that affects your message.
We Print on large format printers designed to print your graphics onto vinyl. We can accommodate 50-inch-wide printing to help you get a smooth transition on your truck or bus graphics. The larger the sections of the design means you have fewer pieces of it to stitch together and therefore fewer potential errors to deal with.
Our technicians have years of experience installing vinyl to tour buses, delivery trucks and cars. We Install using the latest techniques to ensure a smooth, visually appealing design to your company vehicle.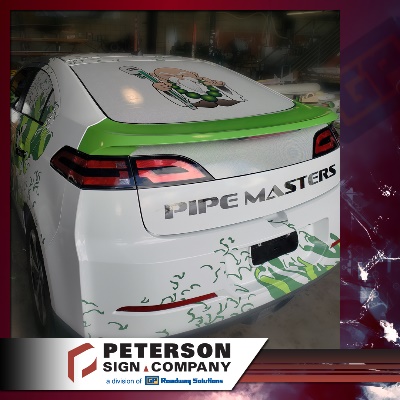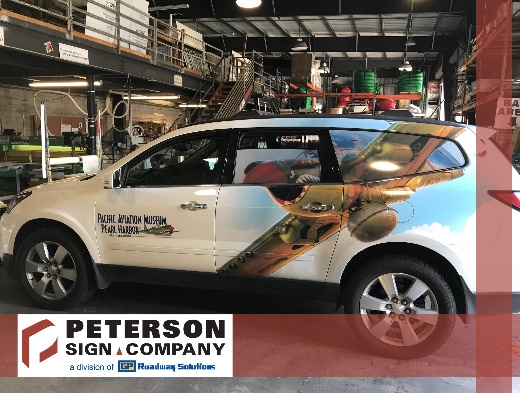 WE ARE EXPERIENCED VEHICLE WRAP AND GRAPHIC INSTALLERS
We have trained installers who have years of experience. With, Peterson Sign Company has the latest materials and equipment to install professionally. Installing vinyl to a vehicle can be difficult while following the contours of a fender or around a door handle. When the installer and artist are working together they can anticipate and if need be redesigning a graphic to appear better visually when working with things like gas caps, open doors and windows. We anticipate what your design will look like out in the field. If it spells something unintentional when a van door is open, that can be distracting to the advertising message. Our sign technicians use their skills to help make the best use of the design on working vehicles that move and have doors open for extended periods of time.
WE USE THE BEST VINYL MATERIALS FOR YOUR DESIGN
We are one of the State of Hawaii's biggest importers of 3M vinyl for sign making. Since we utilize vinyl for sign making on many different sign projects not just for vehicles, we have a lot in stock. Whether your project requires the 3M wrap film series 1080 or 3M wrap film series 2080, or some other type, we will help you make the most of your designs to have your advertising pop! The vinyl wraps for cars and other company vehicles will last with the same brilliance as the day we installed it. We will use our expertise in selecting the right material to use to get you the longevity, durability, price and ease of installation that is needed to make your vehicle design work for you.
INSTALLATION ENVIRONMENT IS CLEAN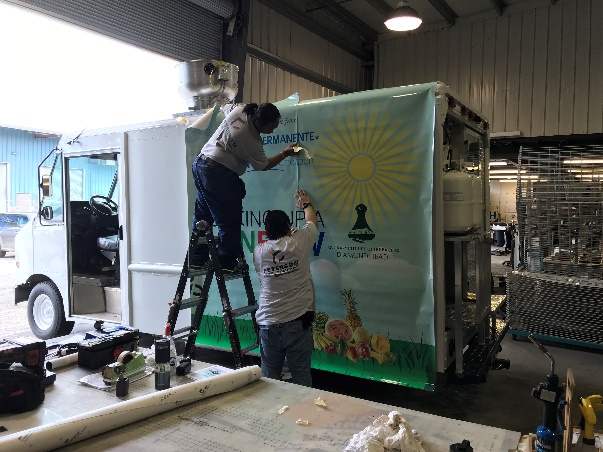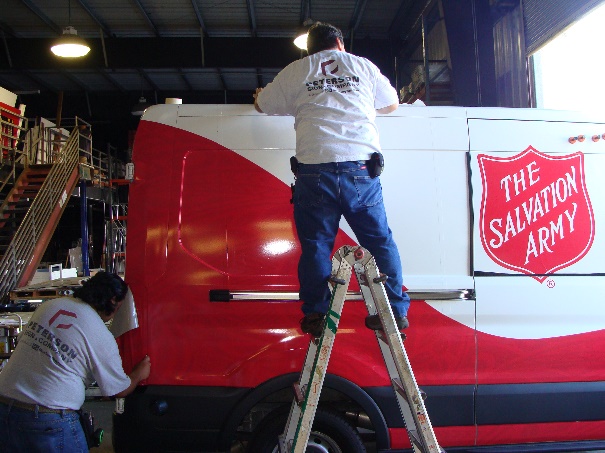 We have a clean shop warehouse which can accommodate a large vehicle or even a bus. This allows our technicians to install your designs in a controlled environment. We don't have to worry about rain or having the sun heat up the car too much and making the installation difficult. A clean vehicle surface is essential when applying the graphic vinyl wrap to cars and trucks. Our warehouse allows us to prepare the surface and keep it clean so that the material will cling onto the surface properly. Trying to apply a adhesive vinyl wrap to a car is almost impossible on a windy day. Always having a controlled installation location is something your mobile installer will not have.
WARRANTY
We warranty all our sign projects for 1 year. The materials may have a longer manufacturer's warranty depending on the product selected for the job. We have 50 years of service to our name and stand behind all our jobs.